Spinning vinyl is a welcome respite from the pressures of everyday life. Gently placing the needle in the groove of your favorite slice of wax can give you a natural high like no other. The sounds emanating from the speakers – be them soft and gentle or loud and aggressive – can be the cure for all ills. Those things that weigh heavy on your mind disappear in a puff of smoke as you are whisked away by the music…
We here at Vinyl Styl™ know the importance of your relationship with your records. This is why we recommend our Vinyl Styl™ Groove Portable turntable adorned with a beautiful leaf design. Trust us – this turntable is NOT a drag!
"That is not a drug. It's a leaf." — Arnold Schwarzenegger
VINYL STYL™ Groove Portable 3 Speed Turntable (Leaf)
The Vinyl Styl™ Groove portable 3-speed belt driven suitcase turntable is the perfect way to enjoy your favorite vinyl records, whether this is your first record player or you are rekindling the passion for analog, the Vinyl Styl™ Groove turntable is sure to provide hours of listening pleasure.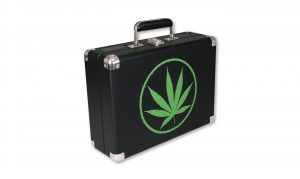 In a variety of custom designs, the Vinyl Styl™ Groove portable turntable comes equipped with two full range stereo speakers, stylus with protective cover, 3.5mm headphone output jack, RCA outputs and a belt driven platter allowing you to choose from 3 speeds; 33 1/3, 45 & 78 RPM.
Gather up the latest releases or go out and dig for some vintage vinyl, either way the Vinyl Styl™ Groove turntable will be a trusted companion on your analog adventures.
Features
Vinyl Styl™ Groove Portable Turntable
Stereo RCA Cable
Belt Driven Platter
Two Full Range Speakers
Stylus with Protective Cover
3.5MM Headphone Output Jack
RCA Outputs – for External Speakers or Connection to Receiver
3 speed – 33-1/3 – 45 – 78 RPM
AC Power Adapter
Record Slip Mat
User Manual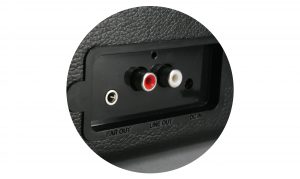 Specs
Dimensions of Outer Box: 18″ x 7″ x 13″